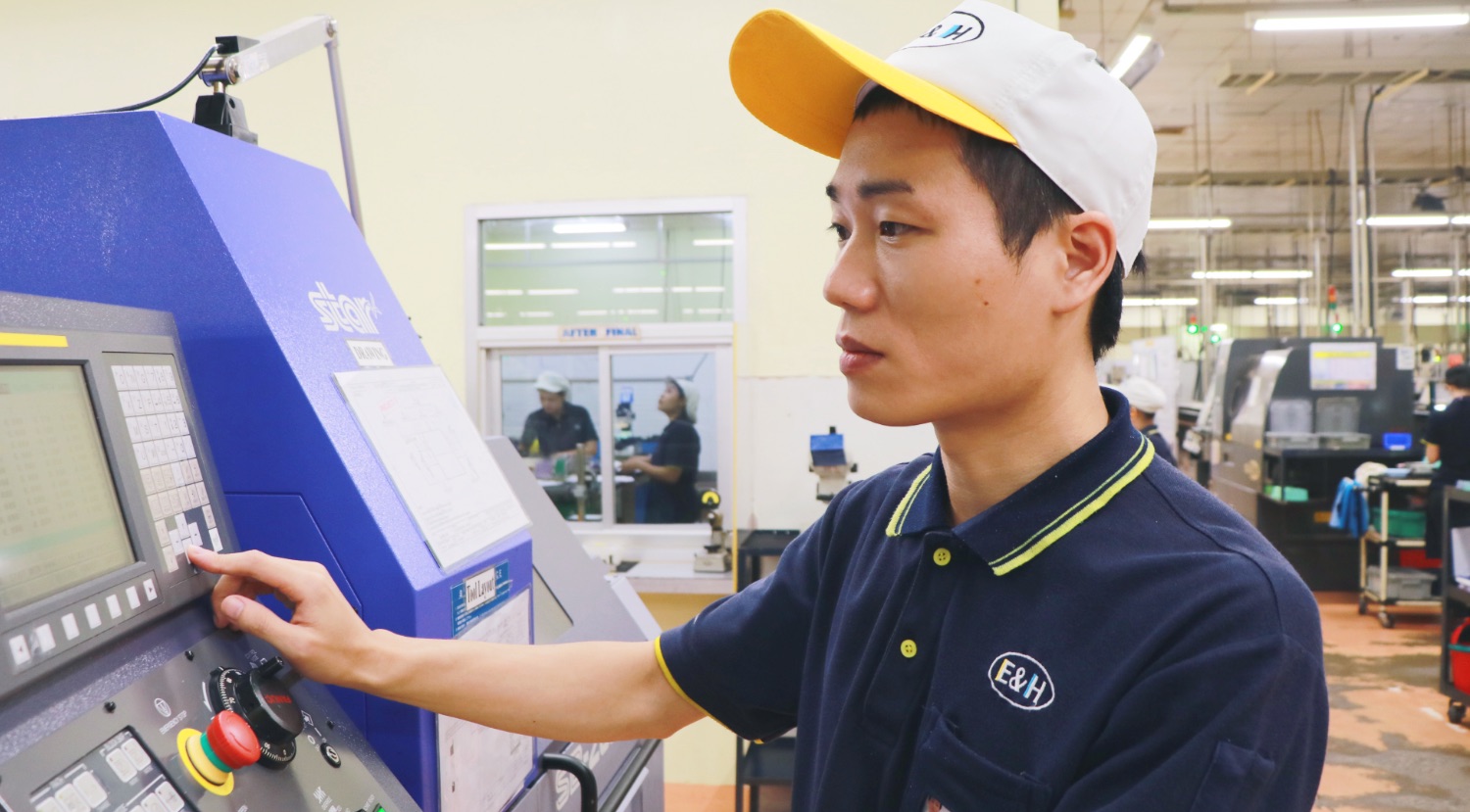 I want to show what I can do in a company
with remarkable overseas growth.
Atsushi Kawaguchi
E&H Precision(Thailand) Co., Ltd.
Production senior superviser
KINDAI UNIVERSITY Faculty of Science and Engineering / Graduate School of Science and Engineering Research
Joined in 2016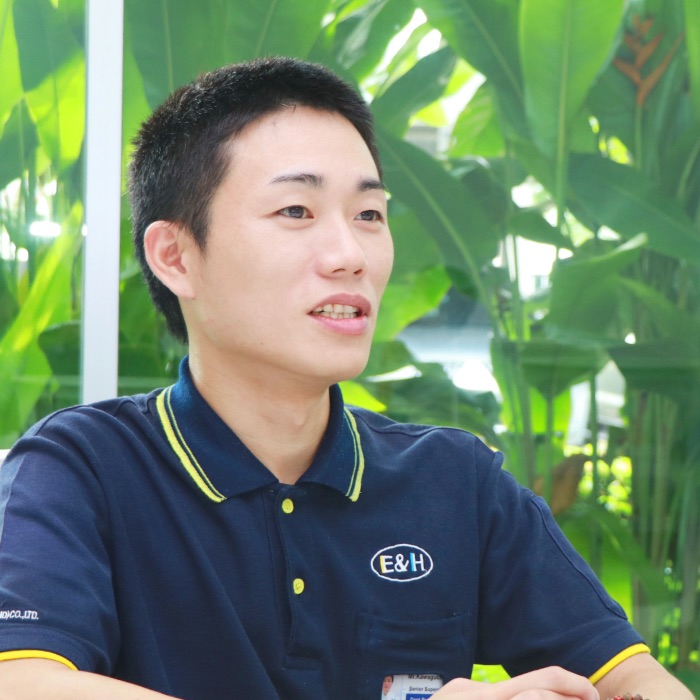 I joined E&H Precision because it is an industry I want to work in and because I was enamored by the fact that the company is continually growing overseas by taking bold, forward-looking moves.
Before joining the company, I had the chance to talk with the president over coffee in Japan, and it seemed like a really interesting company to me when I learned that it is involved in so many things while still expanding in scale.
It was a big decision because I knew that I would instantly start working overseas as soon as I joined since the company has no production hub in Japan, even though it is a Japanese company. And even though I had poor grades in foreign language classes (English, Chinese and German), I decided to join the company because my experience of staying in Malaysia for a total of four months to assist my professor while in graduate school showed me that language ability will come if you are in an environment that supports it.
In addition, unlike most overseas posts, this one did not come with a set term, so another characteristic is that everyone joins with the intention of staying overseas forever, which is rare.
In fact, around half of the Japanese people here, including me, are married to a local and consider this country home.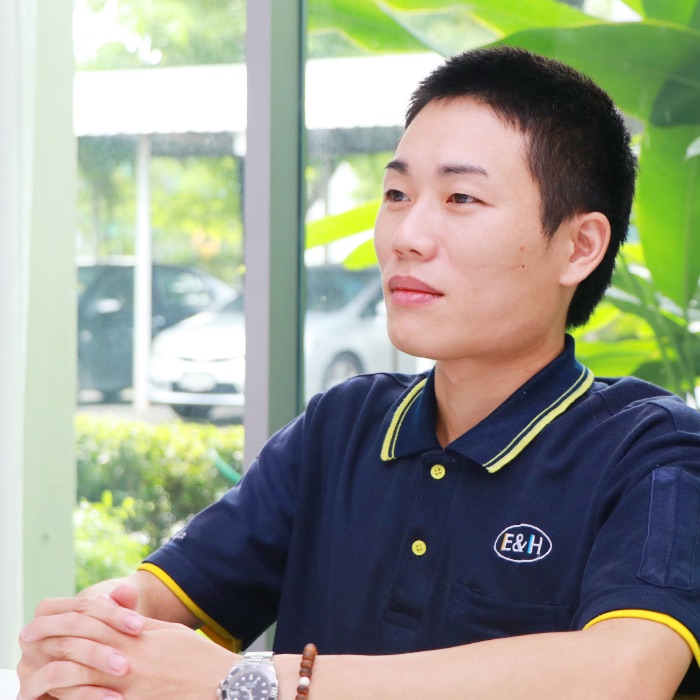 This company allows us to challenge ourselves in new and unknown areas.
I used to be in charge of making it possible to see how well the cleaning machines that clean machined products are performing.
The cleaners use distilled and regenerated cleaning liquid, but there had never been a proper indicator that enabled one to see "whether or not regenerated liquid truly had the same ability to clean."
So, it was necessary to figure out how to "indicate" cleaning ability in order to assure customers.
We wanted to do this instantly, easily and cheaply without having to spend a lot of money or time.
It was an unprecedented venture, and through a repeated process of trial and error in which we thought up methods, conducted experiments and made verifications, we were finally able to find a measurement method that can be conducted using items that all companies possess.
It was a very interesting experience because the company allowed us to think up and implement measurement methods from scratch.
Working overseas is difficult "to express yourself,"
but that is what makes it all the more fun.
When working overseas, you can really feel how difficult it is "to convey what you want to say."
In Japan, it is easy to achieve mutual understanding even without saying much, and people will often take an action simply because they "notice that it needs to be done", but in a foreign country where the culture is different, people will not do exactly as you intended unless you give detailed, specific instructions. Over the last six months, through a process of trial and error, I have been carefully creating explanation materials in order to achieve mutual understanding.
In this circumstance, when requesting a specific test, I forgot to convey all the necessary items, but the Thai employee on-site understood the purpose of the test, so he performed the necessary procedures that I had forgotten to convey. I was so pleased with the fact that he became to understand the parts I leave unsaid in the middle of working together, and I couldn't express my joyful feeling by word at that time.
I feel that this way of working, in which more of an emphasis is placed on "communication" than when working in Japan, is very hard, but it also helps me grow. In the future, I would like to continue devoting myself every day and become the kind of person who can think broadly and deeply and can cultivate others.