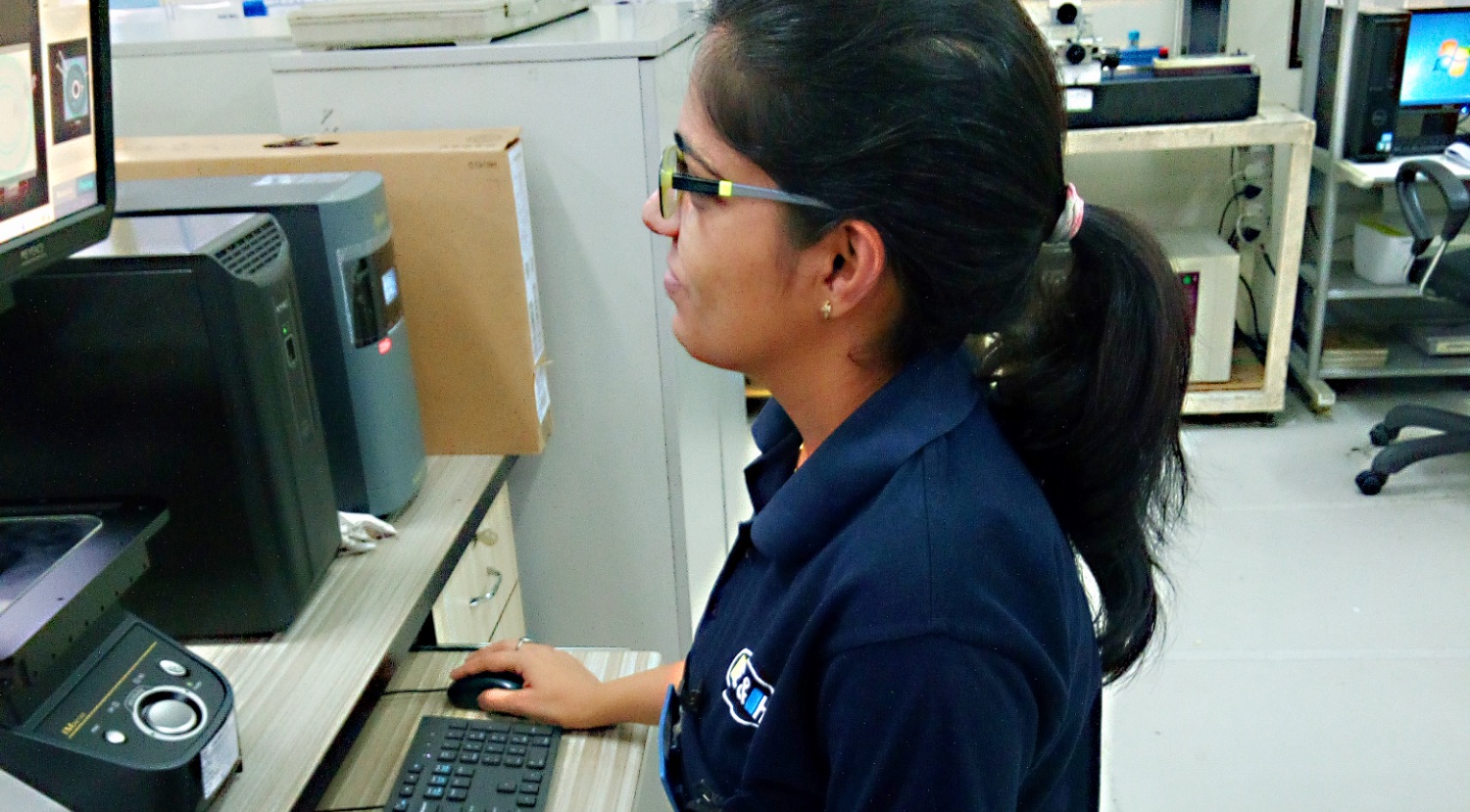 Learning Japanese business culture and technologies
Punita Kumari
E&H Precision India private Limited.
Quality Assistant Manager
Technology university RGPV
Joined in 2012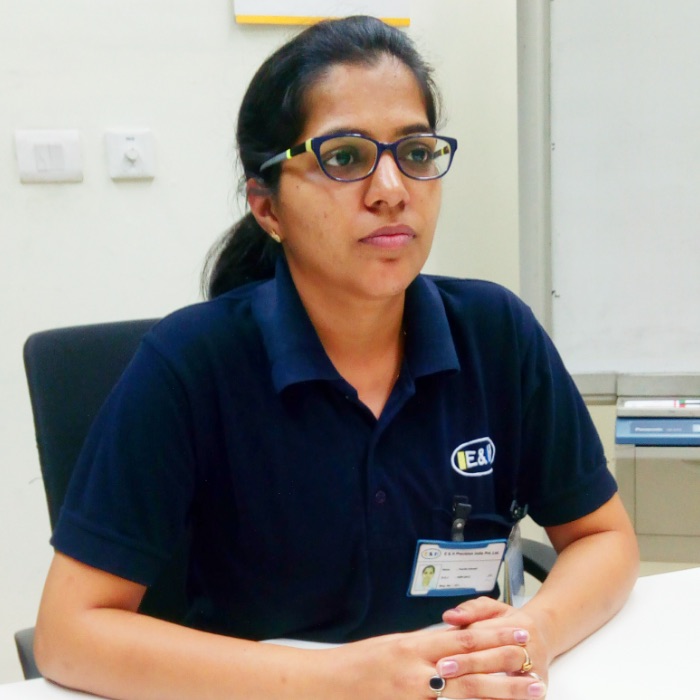 I am in charge of intra-departmental personnel affairs, handling client inspections, handling customer complaints, developing suppliers and managing the quality system.
I joined the company when the factory was still under construction, and I felt it was a good opportunity to learn Japanese culture and technologies at a new company.
My impressions of Japanese business culture after actually entering the company were that "they strongly value cooperation between individuals," that "tasks performed with a high level of accuracy are required," and that "they are very sociable with a clearly-defined hierarchy of command."
My Japanese superiors are friendly. They listen closely to our opinions, and they work in close proximity to their subordinates.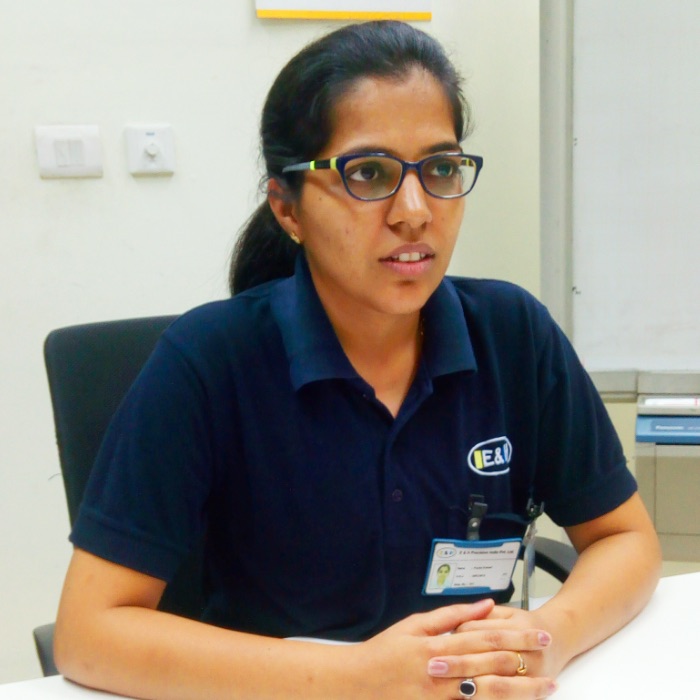 Good rules preserve safety and quality.
During work, I pay the most attention to time management. During work, there is a possibility that plans will be delayed due to sudden and unavoidable events, such as unplanned visits from suppliers or emergent works.
However, establishing priority and conducting appropriate communication enables me to flexibly handle sudden events.
Everyone is very punctual as E&H India observes to complete duties during the established working times (8:45 to 16:45), and this creates a sense of personal responsibility.

The company provides opportunities for you to challenge yourself and enables you to use your personal knowledge.
At E&H, the upper management and department leaders are always thinking about ways to improve the workplace and increase employee skill levels. The company urges employees to acquire the ability to comprehend clients' true unspoken needs as a team.
I believe that it is important to cooperate together toward a shared goal in an organization like us that contains a large number of people.
The company listens closely to everyone's opinion, and there is a very good atmosphere when discussing the various viewpoints and understandings during meetings.

E&H is a company that provides opportunities for you to challenge yourself and enables you to use your personal knowledge.
Such a pleasant working environment and such a good system and support for duties help us increase in skill.