Providing the world with large-scale happiness
through small-scale machined parts
From Japan to Asia. From Asia to the world.

E&H provides "machined parts" to more than 130 client companies in 15 countries around the world through hubs in Thailand and India.
We naturally value our customers throughout the world, but we also value the "happiness" of those who work together with us. We cherish our employees like "family".

Would you also like to achieve your dreams by trying something new together with us?
Business overview

works

PRECISION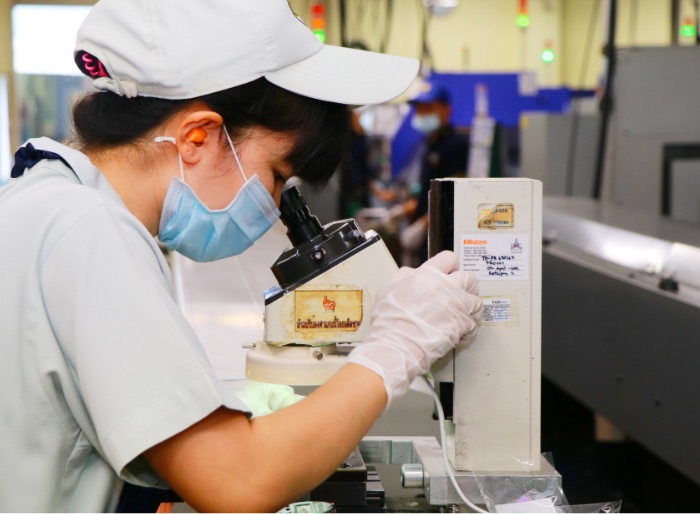 We can do A to Z…
We can do anything
After our establishment in Thailand in 1996, we began production of car audio shafts and screws, and now, we have expanded operations into machine cutting important safety-related parts such as automobile injector parts and brake parts at locations in Thailand and India. The small-scale metal parts we create are passed on to more than 150 client companies in 14 countries around the world where they support applications with immeasurable influence.
Feature
An introduction of our unique features.
President's message
MESSAGE
Project

project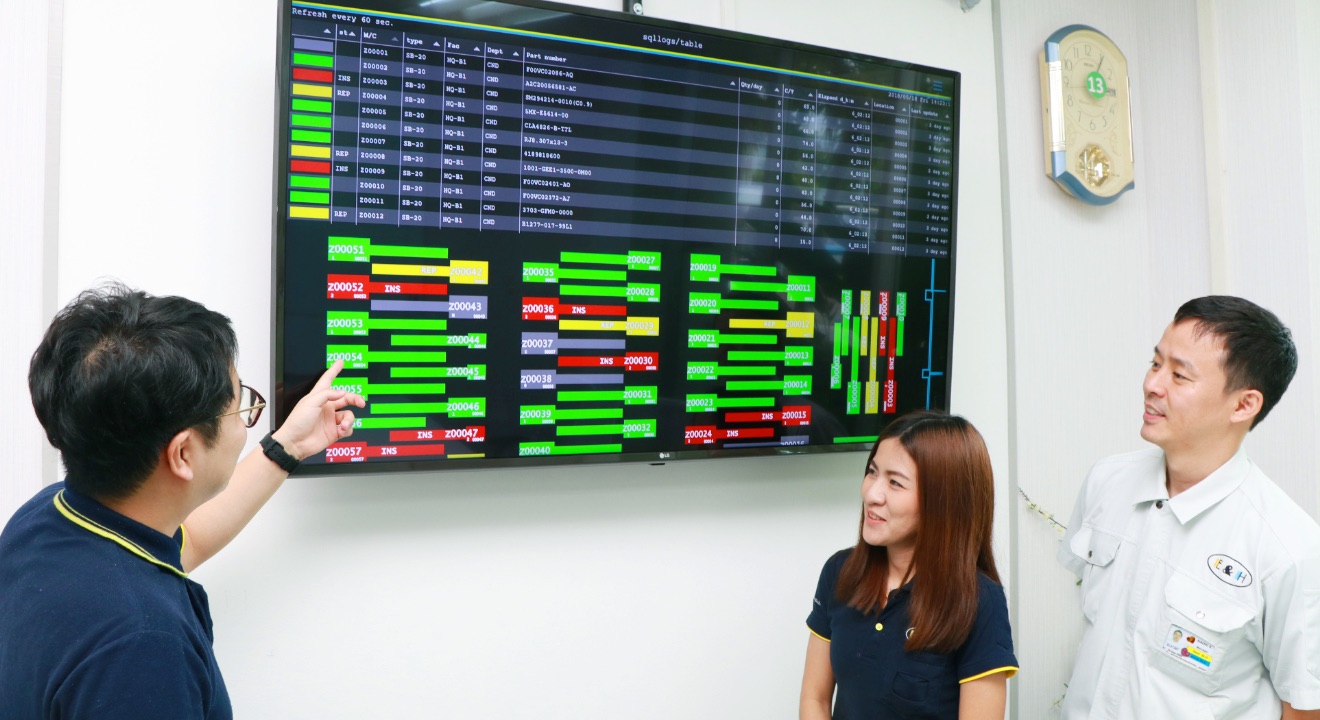 Project01
IoT realtime monitoring system
An enormous number of production machines are in operation at our factories.
The only way to tell if they are operating properly or not is to look at the operation lamp on each machine.
Is there a way we could improve this analog situation using IoT?
One, then two, then three employees came forward.
READ MORE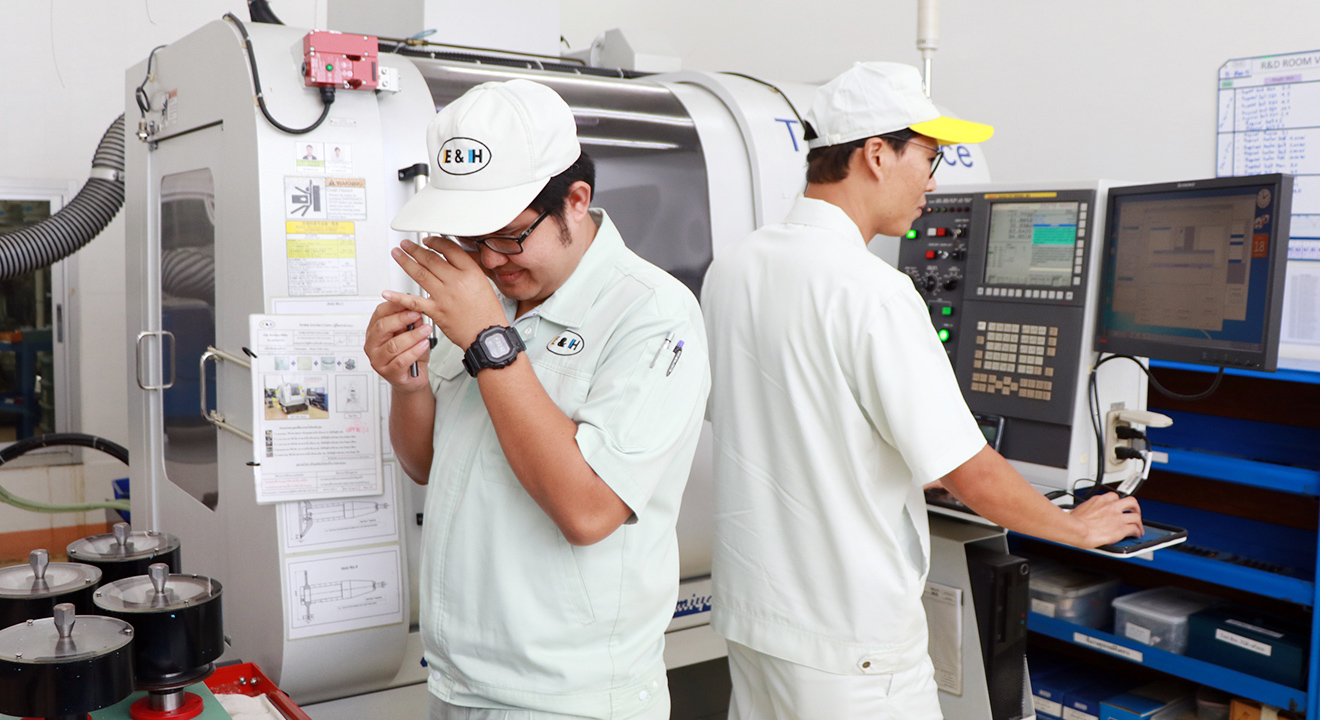 Project02
Manufacturing drills in-house
We purchased more and more drills each year.
Increasing our profit margin requires reducing the cost of drill purchases.
But we have to buy drills. We need them, so even if they are expensive, we have no choice but to buy them…
Four employees are attempting to manufacture drills in-house in order to solve this issue.
READ MORE