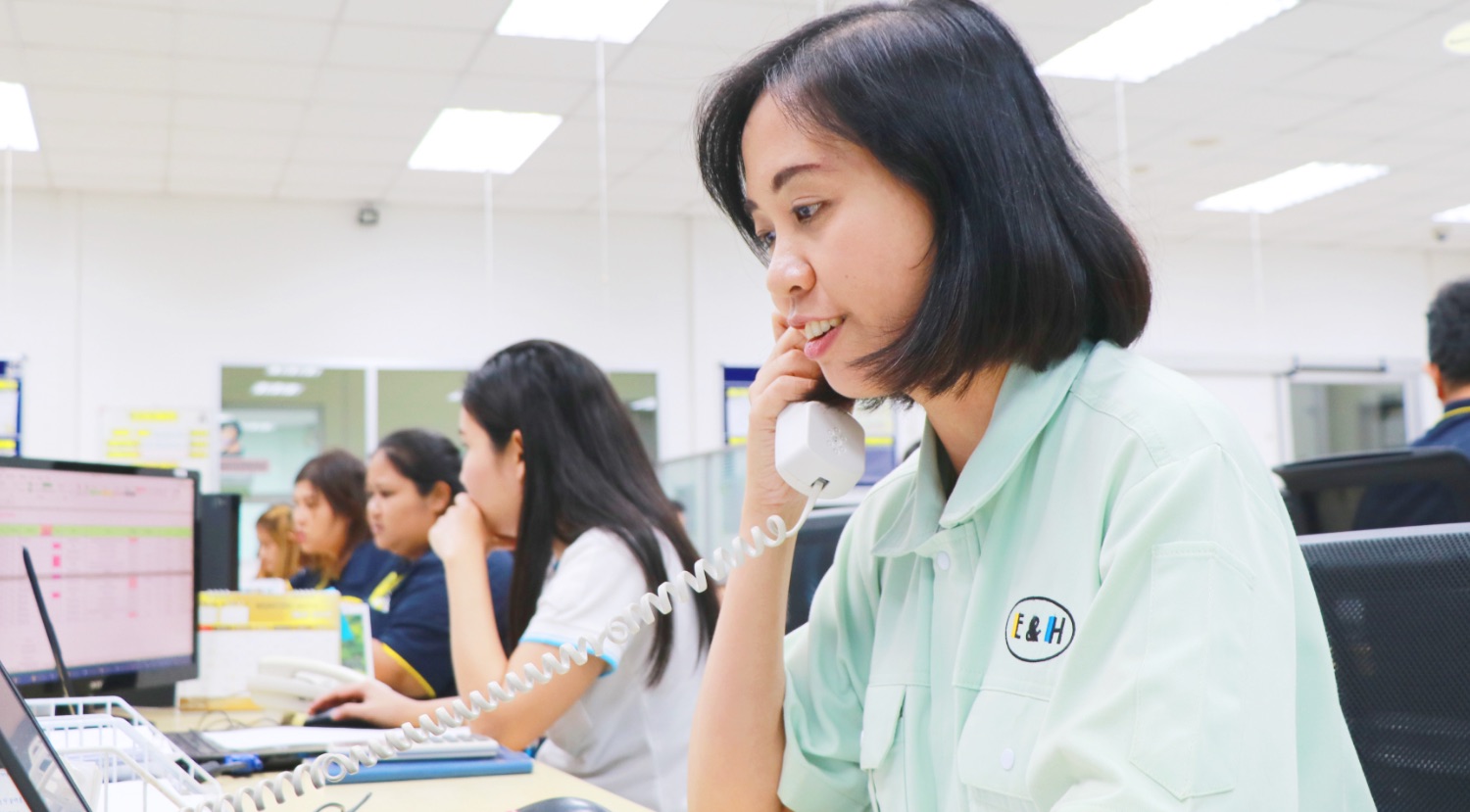 I get chances to grow.
Panyakan Narkdaje
E&H Precision(Thailand) Co., Ltd.
Production planning manager
マヒドン大学 理化学部 数学学科 統計専攻 出身
大学院:MBA Marketing Graduate School of Commerce Burapha
Joined in 2001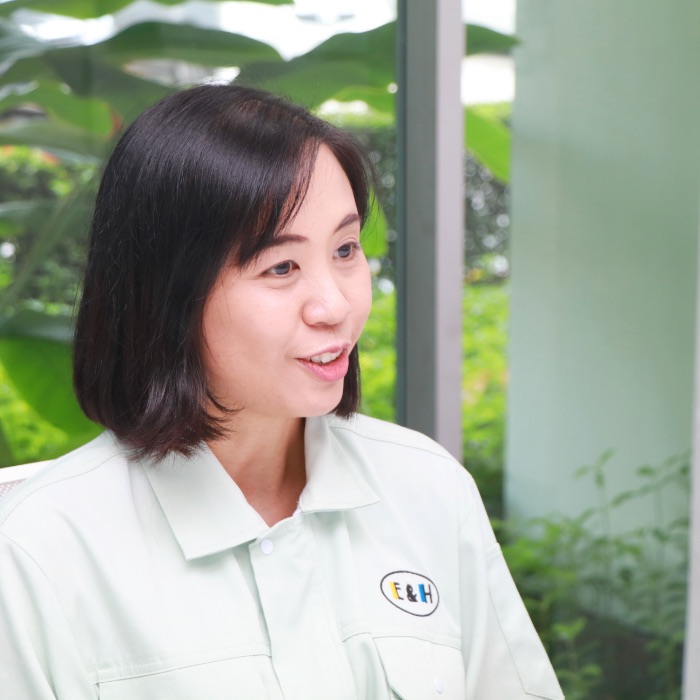 I am a manager in the Production Planning Division, and I preside over five departments: Order Control, Production Planning, Materials Planning, Import/Export and Distribution. I am in charge of the entire process from receiving orders and issuing production instructions through delivery to the client.
Before taking on my current job, I worked in Production Planning for around ten years. A year ago, one of my superiors recommended that I try working in Order Control, Materials Planning, Import/Export and Distribution. I too felt it would be a great chance for me to grow, so I decided to accept the challenge.
It was really difficult at first because I had no experience in these fields, but the managers in each department guided me and I was able to participate in seminars and so on, so now, I fully understand the job. I feel a sense of worth in my daily job as I work to deliver products to customers on schedule and with an eye toward costs.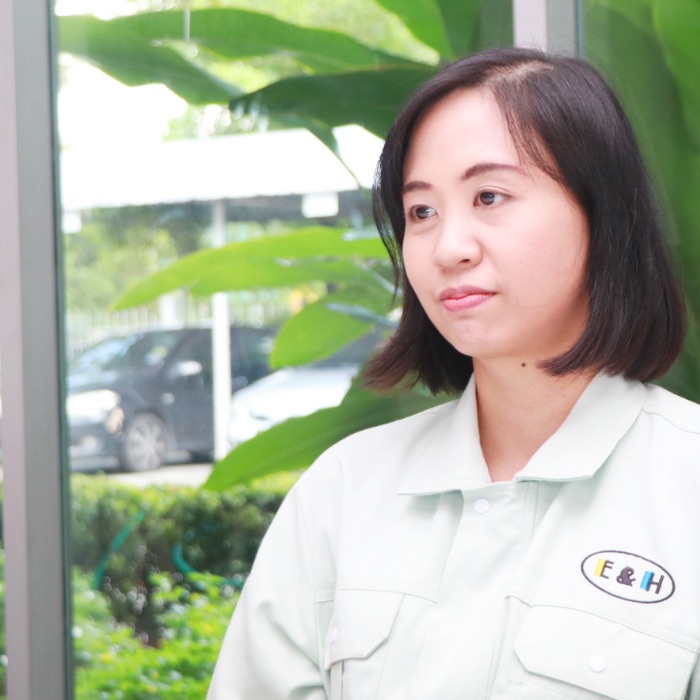 This company values each and every employee like family.
E&H is like another family to me because the company treats each and every employee like a family member.
I have been in the company for 17 years now, and I feel very comfortable in my daily life here.
My subordinates might see me as a strict boss when it comes to work, but outside of work, we are very close, like brothers, and we often go out to eat together and so on. I feel that it is easy to work here because there is such good teamwork within the company. For example, when some sort of problem occurs at work, people pitch in to help even when it's not their job and other departments provide support.
In addition, the company has clear goals, and has created an environment in which each division and all the employees are able to execute their duties to achieve these goals. At the same time, the company values the lifestyles and feelings of the employees. Both the company and the employees have to be important if you want them to move in the same direction.

I want to work with hard-working, serious people who are full of motivation.
E&H is constantly providing its employees with opportunities. It is possible to experience and learn many things through work. Even if you lack experience, there is no job that you cannot do as long as you have motivation. If you work diligently and steadily, then you are sure to achieve impressive results.
The company provides full support when you are doing a job for the first time, so there is no need for worry. Join us and let's do our best together.